Website Development Done Right
Feb 7, 2023
Services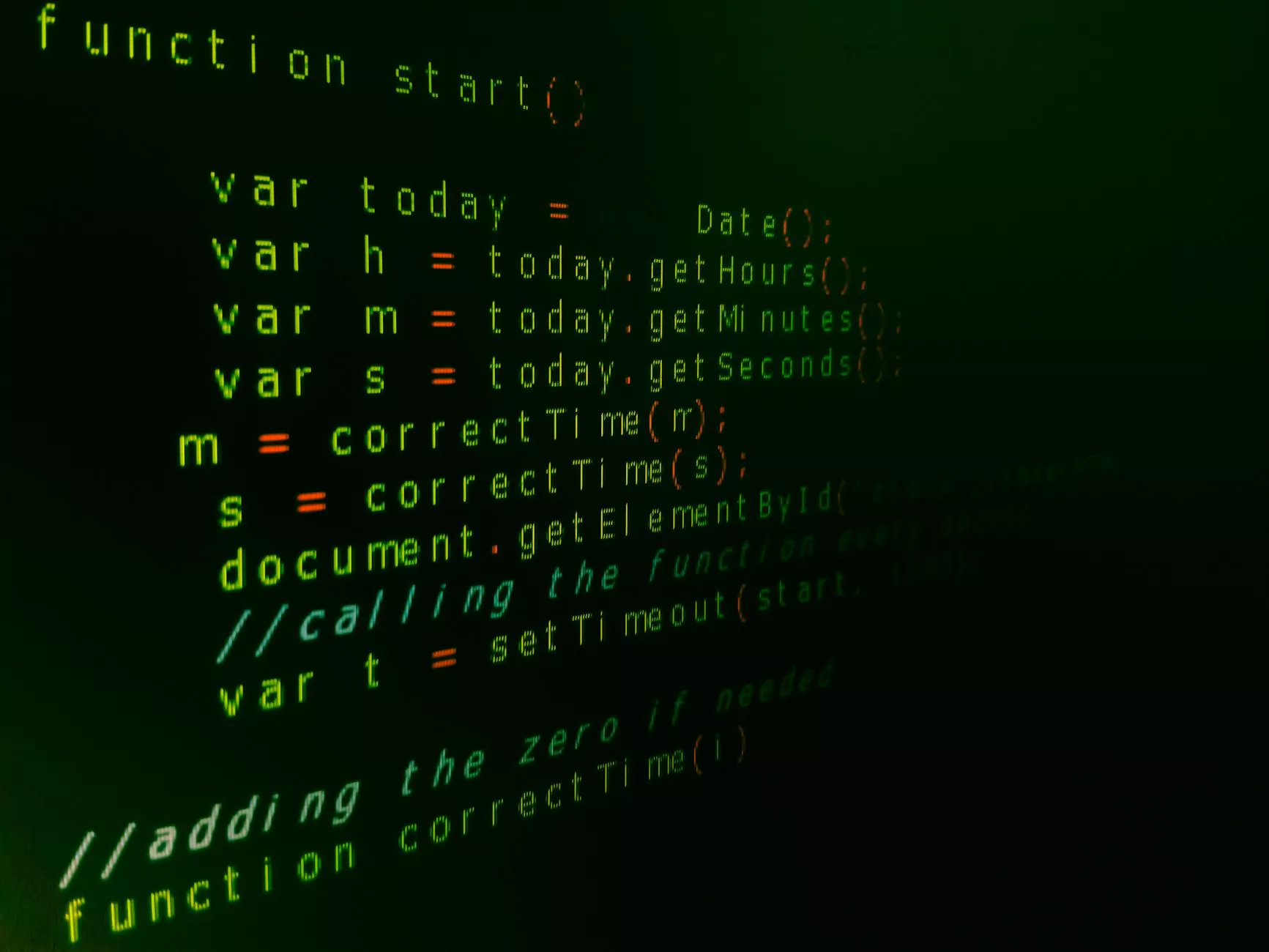 Introduction
Welcome to LL Marketing SEO Design, your ultimate destination for exceptional website development services. We specialize in creating visually appealing, functional, and high-performing websites that stand out in the digital landscape.
Why Choose Us?
When it comes to website development, quality is of utmost importance. We take pride in our ability to design and develop websites that not only meet but exceed your expectations. Our team of highly skilled professionals goes the extra mile to ensure your online presence is both visually stunning and technically sound. With years of experience in the field of digital marketing, we understand the intricacies involved in creating a successful website.
Comprehensive Website Design
At LL Marketing SEO Design, we believe in the power of exceptional design. Every website we develop is crafted meticulously to reflect your unique business identity. We understand that your website serves as the face of your brand in the virtual world, and it needs to leave a lasting impression on your visitors.
Stunning Visuals
Our team of graphic designers and UI/UX experts work together to create visually striking designs that captivate your audience. We carefully select color palettes, typography, and imagery to ensure your website evokes the right emotions and resonates with your target audience.
User-Friendly Navigation
A great website not only looks appealing but also offers seamless navigation for its users. We pay close attention to the user experience (UX) and ensure your website is intuitive, easy to navigate, and provides a smooth browsing experience across devices.
Optimized for Search Engines
In today's highly competitive digital landscape, it's crucial to have a website that ranks well on search engines. Our website development services include comprehensive search engine optimization (SEO) strategies to help your website get noticed by your target audience.
Keyword Research and Implementation
Our SEO experts conduct thorough keyword research to identify the most relevant and valuable keywords for your business. We strategically incorporate these keywords into your website's content, meta tags, and headlines to improve its visibility on search engine result pages (SERPs).
Technical SEO Optimization
Having an aesthetically pleasing website is not enough; it must also have a strong technical foundation. We ensure your website follows industry best practices for SEO, including optimizing page load speed, implementing schema markup, creating search engine-friendly URLs, and improving mobile-friendliness.
Conversion-Driven Approach
At LL Marketing SEO Design, we understand that a website's success is not just measured by its appearance or rankings but by its ability to convert visitors into customers. Our website development process takes into account conversion optimization techniques to maximize your website's performance.
Compelling Call-to-Actions
We strategically place attractive and persuasive calls-to-action (CTAs) throughout your website to encourage user engagement and drive conversions. Whether it's signing up for a newsletter, making a purchase, or contacting your business, we ensure your CTAs are compelling and effective.
A/B Testing
Continuous improvement is key to achieving online success. We conduct A/B testing to identify the most effective design and content variations that drive optimal results. By analyzing user behavior and engagement metrics, we fine-tune your website to ensure it delivers the desired outcomes.
Mobile-Friendly Development
In the era of smartphones and tablets, having a mobile-friendly website is essential. Our website development services prioritize mobile responsiveness, ensuring your website looks and performs flawlessly across all devices. We understand the importance of delivering a seamless user experience, regardless of the screen size or platform.
Conclusion
When it comes to website development, LL Marketing SEO Design stands out as a leading provider of top-quality services. By combining our expertise in web design, SEO, and conversion optimization, we create websites that not only impress visually but also rank high on search engines. Partner with us today and take your online presence to new heights!