How To Get a Free Business Listing on Yahoo
May 4, 2023
Services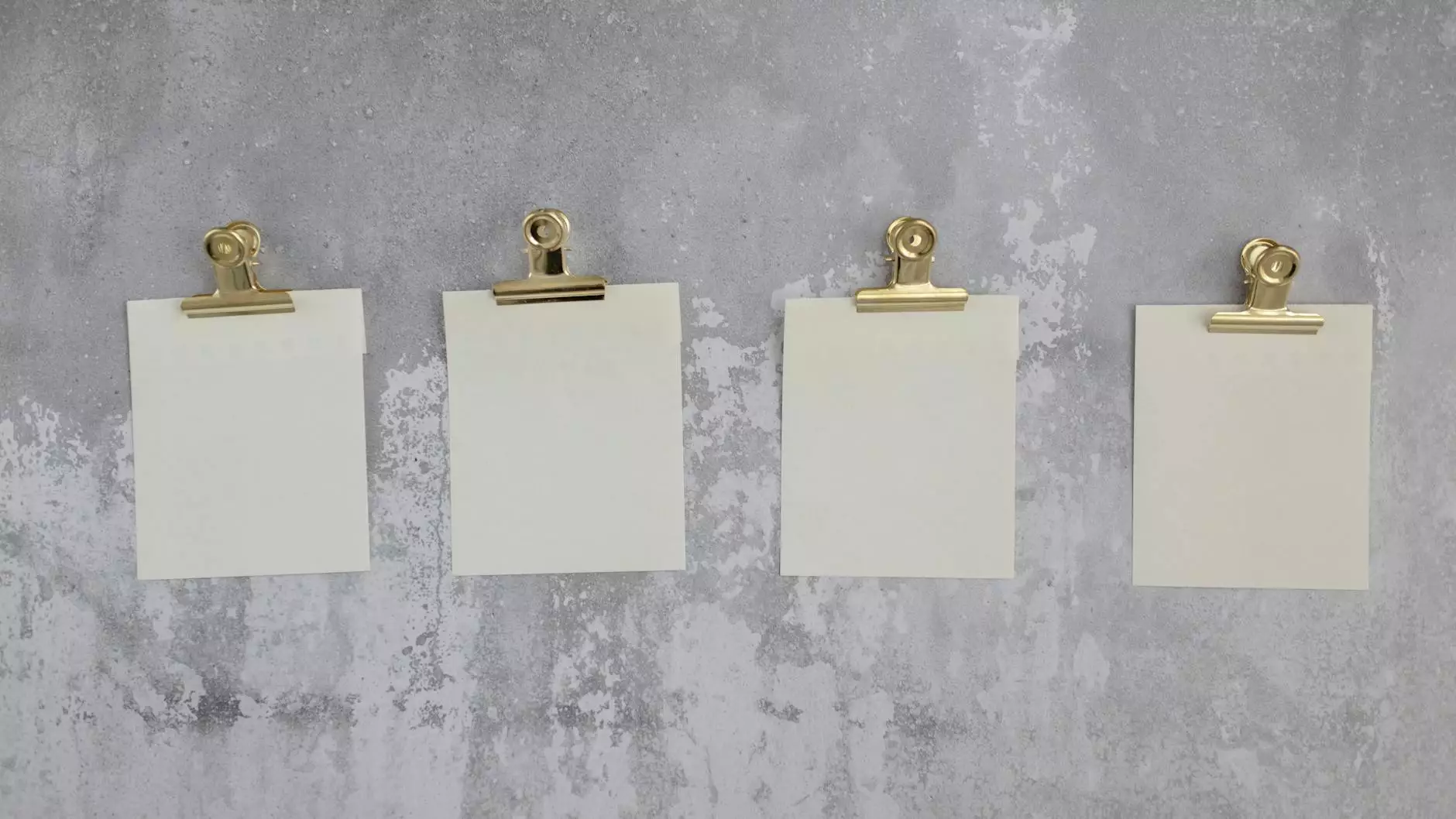 Introduction
Welcome to LL marketing SEO design, a trusted name in the field of digital marketing. In this comprehensive guide, we will walk you through the process of obtaining a free business listing on Yahoo. Yahoo is one of the largest search engines used by millions of users worldwide, making it an invaluable platform for businesses to gain exposure and increase online visibility.
Why Yahoo Business Listing Matters
A free business listing on Yahoo can have a significant impact on your online presence. Not only does it allow your business to appear in Yahoo Local searches, but it also increases your chances of being discovered by potential customers in your local area. With a well-optimized business listing, your website can rank higher in search results, leading to increased website traffic, brand recognition, and ultimately, more leads and sales.
Step-by-Step Guide
Now, let's dive into the steps you need to follow to get your free business listing on Yahoo.
Step 1: Visit Yahoo Small Business
The first step is to visit the Yahoo Small Business website. You can easily access it by typing "Yahoo Small Business" into your preferred search engine. Once you're on the website, look for the option to create a business listing, usually located in the navigation menu.
Step 2: Sign In or Create an Account
If you already have a Yahoo account, sign in using your credentials. If not, create a new account by clicking on the "Sign Up" or "Create Account" button. Fill in the required information accurately, as this will be linked to your business listing.
Step 3: Claim Your Business
Once you have signed in, search for your business using the provided search bar. If your business is already listed, claim it as your own by following the verification process. If your business is not listed, proceed to add it manually by providing all the necessary details, such as business name, address, phone number, and website URL.
Step 4: Optimize Your Business Listing
After claiming or adding your business, it's essential to optimize your listing to ensure maximum visibility. Here are a few key optimization tips:
1. Accurate Business Information: Double-check and update your business name, address, phone number, and other contact details. Consistency is crucial for local search rankings.
2. Add a Detailed Description: Craft a compelling and informative description of your business, highlighting your unique selling points, services, and products. Use relevant keywords strategically, but ensure the text reads naturally.
3. Choose Relevant Categories: Select the appropriate category that best represents your business. This helps Yahoo categorize your business accurately and display it to the right audience.
4. Include High-Quality Images: Upload visually appealing images of your business, such as your logo, storefront, or product photos. High-quality visuals can attract users and make your listing stand out.
5. Collect Reviews: Encourage your satisfied customers to leave positive reviews on Yahoo. Reviews play a crucial role in building credibility and attracting new customers.
Step 5: Verify Your Business Listing
Verifying your business listing on Yahoo is crucial to ensure its authenticity. Follow the verification process provided by Yahoo to confirm your ownership. This usually involves receiving a verification code via mail, phone call, or email.
Step 6: Regularly Update Your Business Information
To maintain an optimized business listing, make it a habit to regularly update your information. This includes updating your business hours, contact details, and any other relevant changes. Keeping your listing up-to-date demonstrates your commitment to your customers and boosts your search engine rankings.
Conclusion
Congratulations! You have successfully learned how to get a free business listing on Yahoo with LL marketing SEO design's expert guidance. By following these steps and optimizing your listing, you are well on your way to increasing your online visibility, attracting more customers, and achieving your business goals. Remember, Yahoo is just one piece of the SEO puzzle, so explore other optimization strategies to further enhance your online presence.