Cullman Chrysler Partial Dodge Ram Truck Wrap Design
May 4, 2021
Portfolio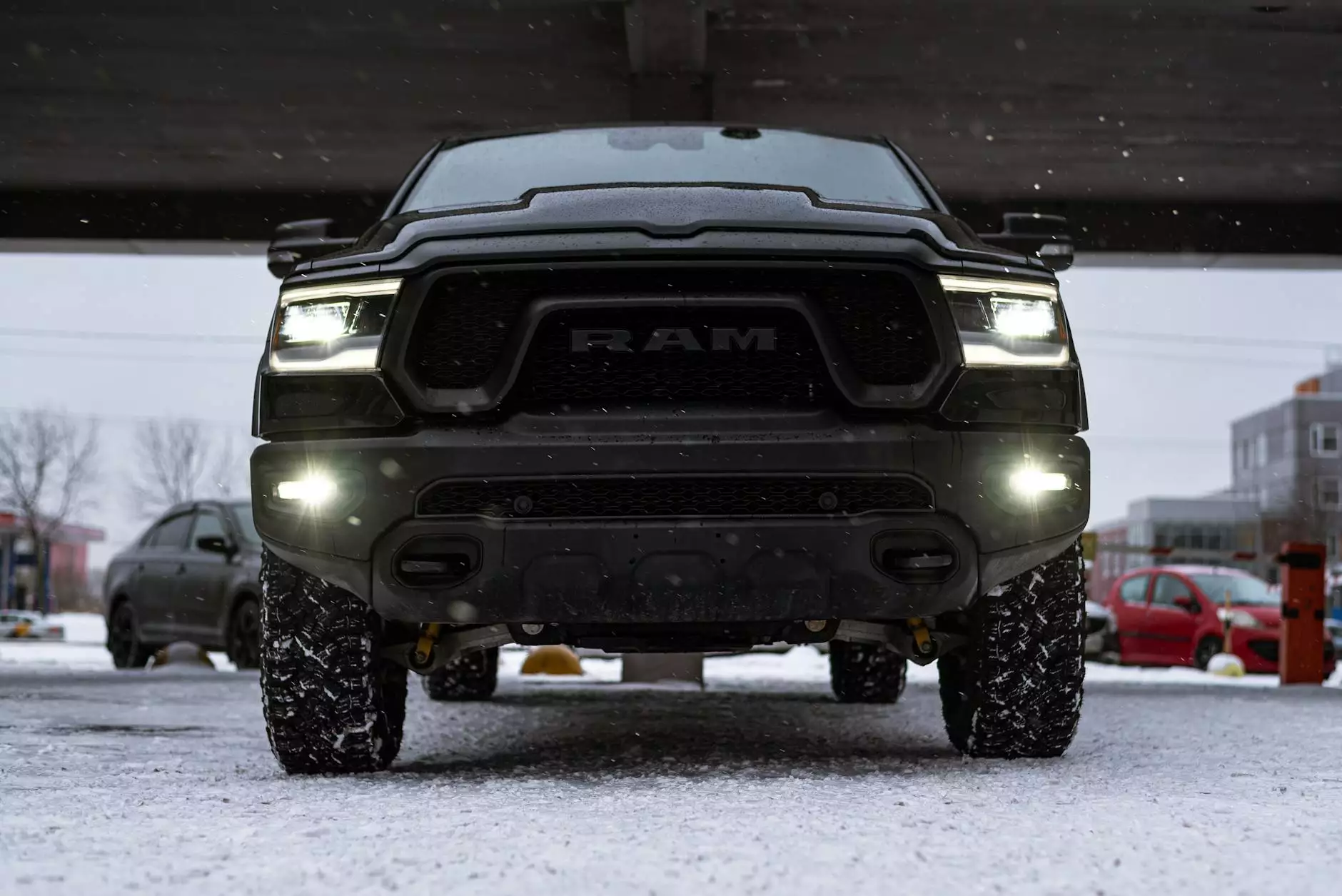 Enhance Your Dodge Ram Truck's Appeal with Our Professional Partial Wraps
LL marketing SEO design is your go-to solution for awe-inspiring partial Dodge Ram truck wrap designs in Cullman. We specialize in transforming ordinary vehicles into attention-grabbing mobile advertisements that generate leads and boost brand recognition. Our team of skilled designers and marketers work tirelessly to create unique and captivating graphics tailored to your specific needs.
Stand Out on the Road with Our Custom Partial Truck Wraps
When it comes to making a statement on the road, a custom partial truck wrap can make all the difference. At LL marketing SEO design, we understand the importance of creating visually stunning designs that showcase your brand and attract customers. Our experienced designers meticulously craft each wrap to ensure it aligns perfectly with your brand's identity and captures attention wherever you go.
The Benefits of Partial Truck Wraps for Your Business
Investing in a partial truck wrap offers numerous benefits for your business. Here's why you should consider getting one for your Dodge Ram truck:
Instant Brand Exposure: With a professionally designed partial wrap, your business will gain instant visibility as you drive through the streets of Cullman. It serves as a moving billboard that showcases your brand to a wider audience.
Increased Local Awareness: By prominently displaying your company name, logo, and contact information, a well-designed partial wrap helps build local awareness, making it easier for potential customers to find and reach out to you.
Protection and Preservation: Our high-quality vinyl wraps not only enhance the appearance of your truck but also act as a protective layer, shielding it from scratches, UV rays, and minor abrasions. This helps maintain its value and keeps it looking newer for longer.
Creative and Customizable: Our team of talented designers works closely with you to bring your vision to life. We understand that every business is unique, and we pride ourselves on creating custom designs that accurately represent your brand's personality and values.
Cost-Effective Marketing Solution: Compared to traditional advertising methods, such as billboards or print ads, a partial truck wrap offers long-term exposure at a fraction of the cost. Once installed, it continues to promote your business for years to come.
The LL marketing SEO design Difference
At LL marketing SEO design, we are committed to delivering the highest level of quality and customer satisfaction. Here's what sets us apart from our competitors:
Expert Designers and Marketers
Our team consists of seasoned designers and marketers who have a deep understanding of visual aesthetics and consumer psychology. We leverage this expertise to create designs that not only look stunning but also drive results.
State-of-the-Art Printing and Installation
We utilize cutting-edge printing technology and high-quality materials to ensure that our wraps have vibrant colors, sharp details, and durability. Our skilled installers meticulously apply the wraps to your truck, ensuring a seamless and professional finish.
Custom Solutions Tailored to Your Business
We believe that every business has its own unique story to tell. That's why we take the time to understand your goals, target audience, and brand identity before designing your partial truck wrap. Our custom solutions ensure that your wrap effectively represents your business and captivates your audience.
Exceptional Customer Service
Your satisfaction is our top priority. Our friendly and knowledgeable team is available to answer any questions, address your concerns, and guide you through the entire process. We strive to provide a seamless and enjoyable experience from start to finish.
Contact Us Today for Exceptional Partial Dodge Ram Truck Wrap Designs
Ready to take your Dodge Ram truck to the next level with a stunning partial wrap? Contact LL marketing SEO design today and let our expert team create a custom design that will make your business stand out on the streets of Cullman. Don't miss out on the opportunity to turn your vehicle into a powerful advertising tool!