Welcome to Moore Tech Solutions - Your Trusted Web Design Partner in Birmingham
Apr 15, 2018
Services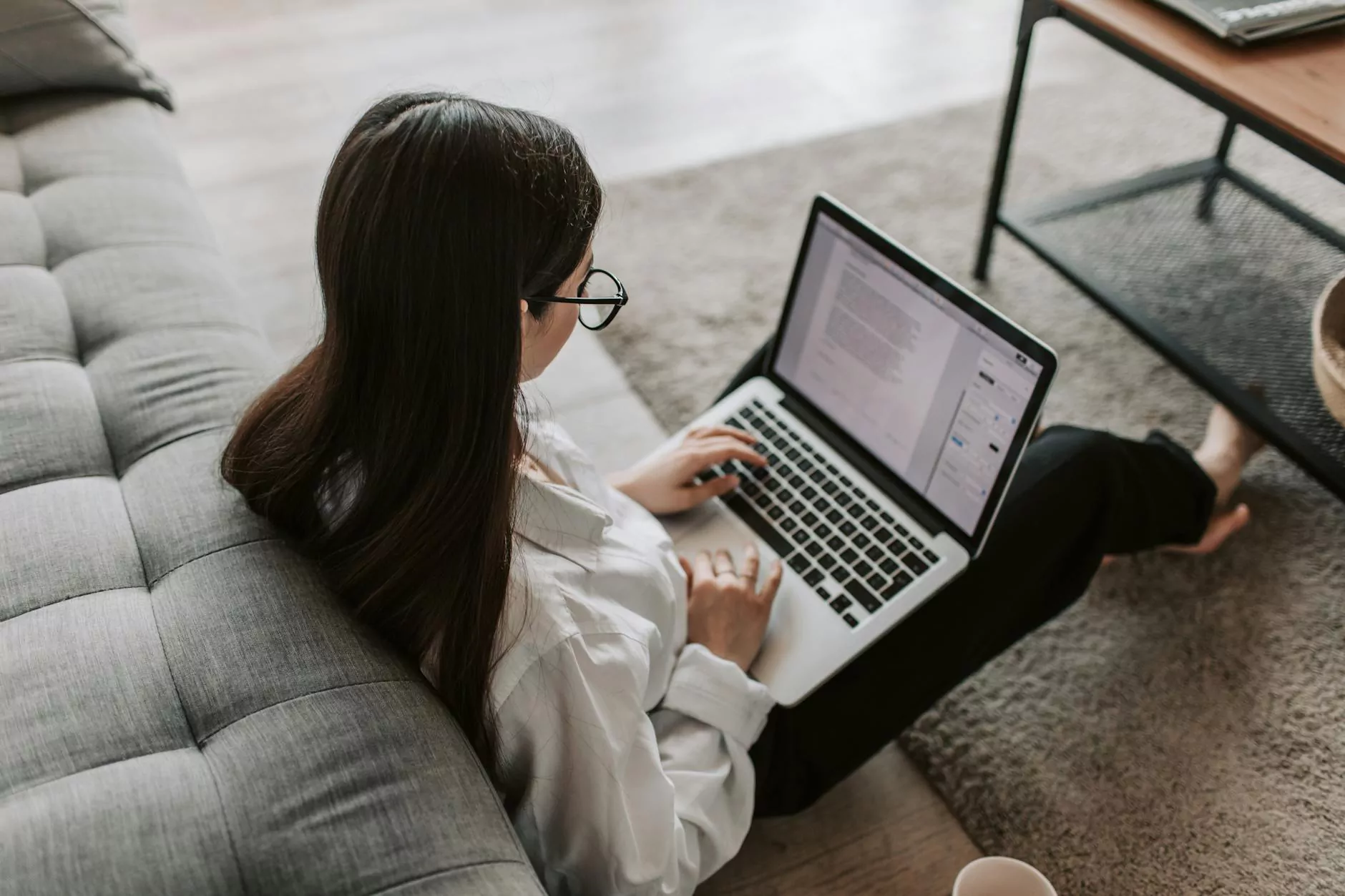 Supercharge Your Online Presence with Top-Notch Web Design and Digital Marketing Solutions
If you are looking for an unrivaled web design and digital marketing agency in Birmingham, you've come to the right place! Moore Tech Solutions is here to provide you with the finest online solutions to help your business stand out from the crowd. With our expertise in web design, SEO, and digital marketing strategies, we can help you achieve a strong online presence and drive targeted traffic to your website.
Your Premier Choice for Web Design Services in Birmingham
At Moore Tech Solutions, we believe that a well-designed website is a key factor in attracting and retaining customers. Our experienced team of web designers understand the importance of creating visually appealing, user-friendly websites that engage visitors and convert them into loyal customers. Whether you need a brand new website or want to revamp your existing one, we have the skills and creativity to deliver outstanding results.
Our web design process begins with a thorough understanding of your business goals and target audience. We conduct in-depth research to identify the latest trends and best practices in the industry, ensuring that your website is designed to surpass your competitors. From responsive layouts to intuitive navigation, our designs are tailored to provide an exceptional user experience on all devices.
We also understand the significance of search engine optimization (SEO) in driving organic traffic to your website. Our web design strategies incorporate SEO elements from the ground up, ensuring that your site is optimized for search engines and achieves higher rankings on Google and other popular search engines.
Comprehensive Digital Marketing Solutions Tailored to Your Needs
In today's competitive digital landscape, it's essential to have a robust online marketing strategy in place. Moore Tech Solutions offers a wide range of digital marketing services aimed at boosting your online visibility and driving targeted traffic to your website. Our expert team utilizes a data-driven approach to craft customized marketing strategies that align with your unique goals and objectives.
Our digital marketing services include:
Search Engine Optimization (SEO): Enhance your website's visibility and organic rankings with our proven SEO techniques.
Pay-Per-Click (PPC) Advertising: Drive instant traffic to your website through targeted PPC campaigns that deliver measurable results.
Social Media Marketing: Harness the power of social media platforms to connect with your target audience and build a loyal following.
Content Marketing: Engage your audience with compelling and informative content that drives traffic and establishes your brand as an authority.
Email Marketing: Build and nurture customer relationships through personalized email campaigns that drive conversions and foster brand loyalty.
Conversion Rate Optimization (CRO): Improve your website's performance and maximize conversions with data-driven CRO strategies.
Why Choose Moore Tech Solutions?
With numerous web design and digital marketing agencies out there, it can be challenging to find the perfect fit for your business. However, at Moore Tech Solutions, we offer several advantages that set us apart from the competition:
Experience and Expertise: With years of experience in the industry, we have refined our skills and gained in-depth knowledge to deliver exceptional results.
Personalized Approach: We understand that every business is unique, and we tailor our services to meet your specific needs and goals.
Proven Track Record: We have a long list of satisfied clients who have witnessed tangible improvements in their online presence and business growth.
Data-Driven Strategies: Our team relies on data and analytics to drive our decision-making process, ensuring that your marketing campaigns are highly targeted and effective.
Excellent Customer Support: We prioritize customer satisfaction and provide ongoing support to address any queries or concerns.
Contact Us Today for Cutting-Edge Web Design and Digital Marketing Solutions!
Ready to take your online presence to the next level? Trust Moore Tech Solutions for comprehensive web design and digital marketing services. Contact us today to discuss your project and learn how we can help you surpass your competitors and achieve your business goals.
Footer
LL marketing SEO design | Business and Consumer Services - Digital Marketing | Birmingham, UK