Audio Visual - Amplify Your Online Presence with LL marketing SEO design
Nov 6, 2020
Portfolio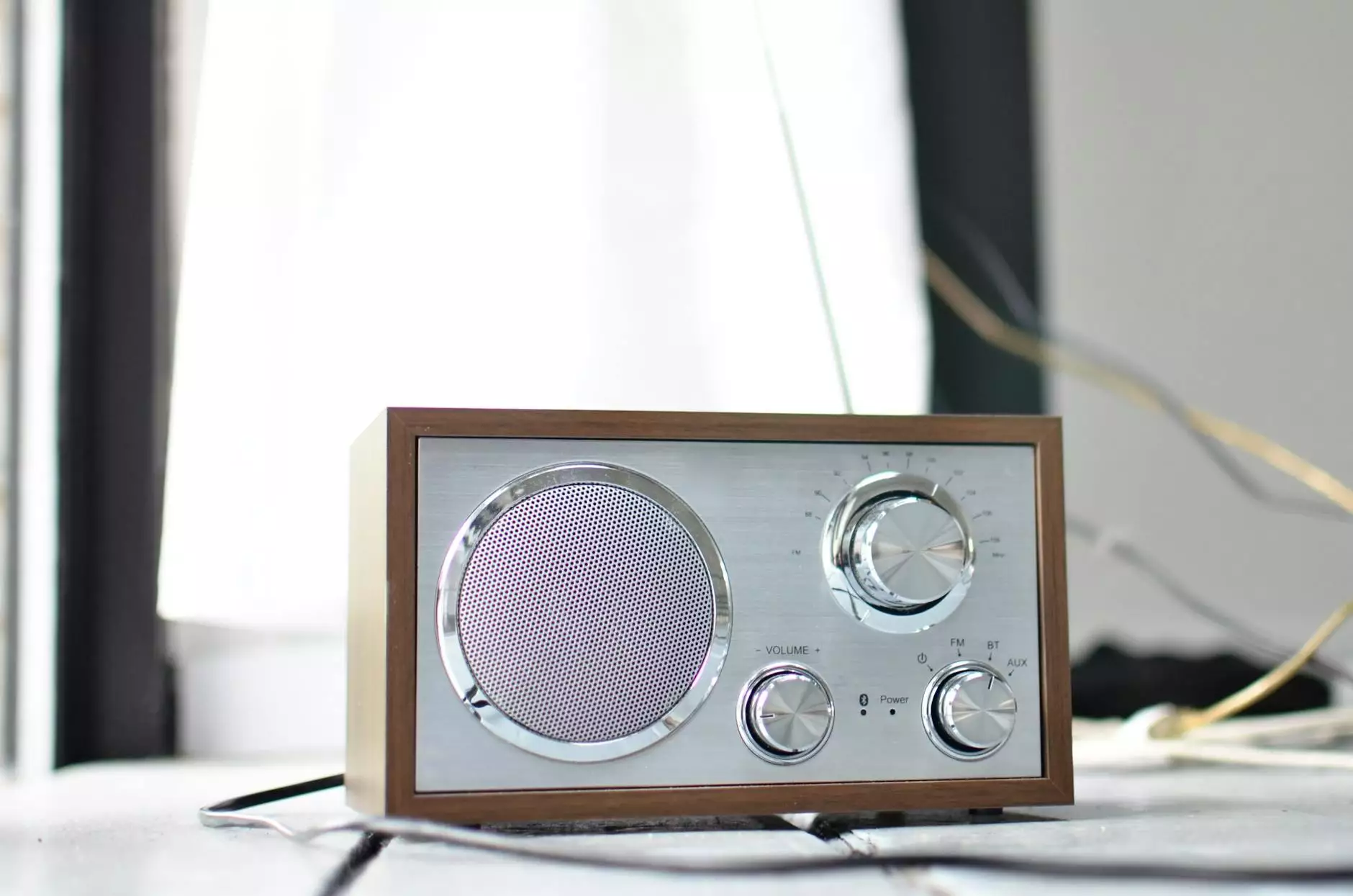 Enhance Your Business Potential with Cutting-Edge Audio Visual Digital Marketing Solutions
In today's digital age, it is essential for businesses to establish a strong online presence. LL marketing SEO design is a leading provider of audio visual digital marketing services, dedicated to helping businesses like yours thrive in the online world. By leveraging the power of audio and visual elements, we create impactful marketing campaigns that captivate your target audience and drive meaningful engagement.
Why Choose LL marketing SEO design?
At LL marketing SEO design, we understand the importance of a well-executed digital marketing strategy. Our team of highly skilled professionals specializes in audio visual marketing, employing innovative techniques to help your business stand out from the competition. Here's why you should choose us:
1. Tailored Strategies for Your Unique Business
We believe that every business has its own distinct identity and target audience. Our experts take the time to understand your brand, products, and goals, allowing us to develop customized audio visual marketing strategies that align with your specific requirements. By tailoring our approach, we ensure maximum effectiveness and ROI.
2. Unparalleled Expertise in Audio Visual Content
With extensive experience in audio visual marketing, we possess deep knowledge of various mediums, including videos, podcasts, and interactive presentations. Leveraging our expertise, we craft compelling content that resonates with your audience, leaving a lasting impression and driving conversions.
3. Cutting-Edge Technology and Tools
LL marketing SEO design stays up-to-date with the latest industry trends and technologies. We utilize cutting-edge tools and software to enhance the quality and reach of your audio visual content. From professional video production equipment to advanced editing software, we have everything needed to deliver stunning visuals and exceptional audio experiences.
4. Comprehensive Digital Marketing Approach
Our audio visual digital marketing services are just one aspect of our comprehensive approach. We also offer a wide range of digital marketing solutions, including search engine optimization (SEO), social media marketing, and content creation. By integrating these strategies, we provide a holistic approach to boosting your online visibility and driving growth.
Our Audio Visual Digital Marketing Services
LL marketing SEO design offers a diverse range of audio visual digital marketing services to meet your business needs. Whether you're looking to create viral videos, engaging podcasts, or interactive online presentations, our team has the skills and creativity to bring your vision to life. Here are some of our key services:
1. Video Marketing
Our video marketing services encompass everything from concept development and scripting to filming and editing. We produce high-quality videos that showcase your brand, products, or services, delivering a captivating visual experience that entices your audience and compels them to take action.
2. Podcast Production
Podcasts are gaining significant popularity as a content medium. Our podcast production services enable you to harness the power of audio storytelling to establish thought leadership, connect with your target audience, and increase brand awareness. We handle everything from recording to editing and distribution, ensuring a seamless experience for both you and your listeners.
3. Interactive Presentations
Enhance your presentations and leave a memorable impact on your audience with our interactive presentation services. We leverage cutting-edge technology to create interactive multimedia experiences that capture attention, boost engagement, and effectively communicate your message.
4. Audio Visual Consultation
LL marketing SEO design also provides audio visual consultation services, offering expert guidance on how to optimize and leverage audio visual content across various digital platforms. Our consultants will analyze your existing strategies and provide insights and recommendations to maximize your brand's impact.
Take Your Business to New Heights with LL marketing SEO design
Don't let your business get left behind in the digital realm. LL marketing SEO design is your trusted partner in achieving online success. Our audio visual digital marketing services offer a seamless blend of creativity and strategy, ensuring your business stands out and thrives in the competitive landscape.
Contact us today to learn more about how our audio visual digital marketing solutions can amplify your online presence and drive remarkable results. Let us help you unlock the full potential of your business!